Fall 2013 Newsletter
Spotlight on CYFS Foster Care Program
Recently, the internet was set abuzz with a news story about a young Florida teen's plea for a family. Davion Only, who has been in foster care his entire life, in an effort to find a forever family, chose an unconventional method for getting his story heard. He bravely stood up at his church and asked for someone to give him the chance at a loving, stable, safe home. Davion's Story
There are many "Davions" out there, as well as countless misconceptions about the foster care system, and with that comes society's natural curiosity about foster care, the kids involved, and about what they can do to help.
As the largest provider of foster care services in Central Illinois and the Quad Cities, serving over 1,200 children in FY13, The Center for Youth and Family Solutions works families whose children have been removed from their homes. Our goal is to ensure each child we serve has a loving stable family to care for them. We work with parents to assess their strengths and needs; set goals for change; find resources to address issues that put their child at risk; improve parenting skills; and provide a safe, stable, and nurturing home for their children. Our professional staff work with the children to address anxiety, fear, and the trauma of abuse and neglect.
When safe reunification is not possible, it is our responsibility to find loving adoptive parents to provide each child with a lasting family.
This issue of the CYFS newsletter focuses on foster care and the impact it has on the lives of children, families, and our community.
For more information our foster care program, visit our website, https://www.cyfsolutions.org or call your local CYFS office.
Tricia Fox
CYFS CEO
Couple Provides Home to Group of Siblings
John* and Tom* had recently become foster parents when they learned of four children who had recently been taken into care. The children had been living in severe poverty, and were suffering from abuse and neglect. The two oldest often skipped school, while the two younger children had several behavioral issues. Without hesitation the couple took in all four children. "It was important to us not to split up the kids," says John. "Taking all four kids was a bit overwhelming, but they were a family, and we knew it was the only thing to do."
Since moving in with John and Tom, the children have begun to flourish. They each have their own room and take turns caring for the family dog. They're learning the responsibilities of taking care of their belongings, as well as money management from earning a weekly allowance. The kids are also enjoying vacations and movie nights as a family.
In addition to the successful family dynamic the couple has created with them, the children are performing better academically and socially. John and Tom are dedicated to giving the kids stability and an opportunities for the future. "John and Tom have unbelievable patience with the kids and seem to naturally understand them and their need for trust, support, and a sense of safety," says their CYFS family worker. "To see these children make such a remarkable turnaround in such a short period of time speaks volumes about the love and outstanding care John and Tom have provided them."
Foster Mom Providing Family for over Two Decades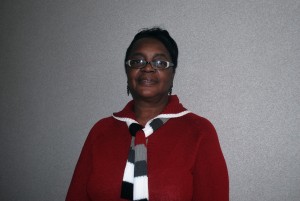 Ceola has been a foster parent for 20 years, taking children into her home with open arms, embracing them regardless of their past. Over the years, raising them alongside her 5 biological kids, she has fostered over 30 children, 7 of which she has adopted. Her love and commitment to these children knows no bounds.
A single, working mother, Ceola has proven to be a model of what a foster parent can be. Her kids are her life, and their needs come first. Recently, her house was renovated by the Forgotten Initiative, a ministry that is dedicated to bring joy and purpose to the foster care community. She had purchased her home years ago to accommodate her growing family, however the years had taken their toll, and the house was in need of updating. Volunteers came together to renovate the house, ensuring it met foster care licensing standards , while keeping the children's needs and want in mind. During the renovation, Ceola's kind nature shined through as she welcomed all the volunteers into her home like family, all the while expressing her gratitude.
Growing up with foster siblings in her own home, as an adult, becoming a foster parent seemed natural. She knows that all children deserve a new beginning and the chance to have a happy, safe life. She lives by the motto to do all you can, do everything possible, chance after chance. "Ceola has taken in so many children and changed so many lives over the past 20 years, it's humbling to see how much she cares," states her CYFS licensing worker.
The Right Place at the Right Time for Foster Child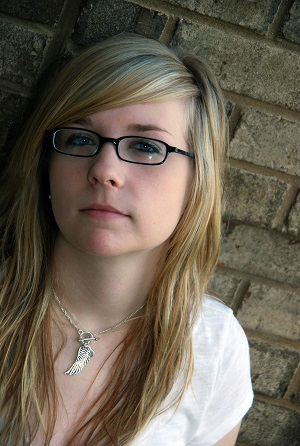 Charlene* has been a foster parent for four years, and in that time she has fostered eight children, adopting three of them. She says that children she has seen return to their homes hold a special place in her heart, just like those she's adopted. While it's sad to see them go, she also knows the important role she has played in their lives. Having fostered young children as well as teenagers, she has shown a passion for helping kids, and never gives up on any of them.
Her passion and dedication have been tried over the years, though Charlene has refused to give up on even her most trying kids. When Emily*, a rebellious 17-year old, was placed in her home, Charlene did everything she could to ensure that she got back into high school and changed her troubled ways. She worked with her to get her grades up and to change her behaviors. Charlene's love and commitment paid off, as the teen was able to graduate on time and developed both self-respect and a more respectful attitude with her teachers and other adults.
Emily, who returned home shortly after graduation, still keeps in contact with Charlene. Today, with a child of her own, she still maintains a close relationship with Charlene, and they often spend time together. "Though the young lady was only with her for a short time, Charlene was there for her when it mattered the most. She is a reminder of how we can help our children change their lives for the better with just a little bit of guidance and love," says her CYFS family worker.
Buy Your Tickets Now…
for the November 14th "Jazz for a Cause Concert," featuring Grammy-nominated keyboardist Jeff Lorber. The jazz pioneer will entertain the crowd at Peoria's Packard Plaza with killer melodies and crystallizing jazz, funk, and Latin rhythms. Joining him is the legendary Jimmy Haslip, former bass player of the renowned Grammy-award winning Yellowjackets jazz fusion band.
Local jazz ensemble David Hoffman and Friends open the show at 7:15 p.m. and Lorber and Haslip take the stage at 8:15 p.m. General admission tickets are on sale for $26, online, at our Peoria office, Two25, through CYFS staff, or the night of the concert. For more info visit the concert page.
What's Happening at CYFS
Champaign Office
Wine Tasting
November 8th
6:00 P.M.
Wyldewood Cellars Winery
Danville Office
Everyday Essentials Drive
November 18-20th
10:00 a.m. – 1:00 p.m. & 4:00 p.m. – 6:00 p.m.