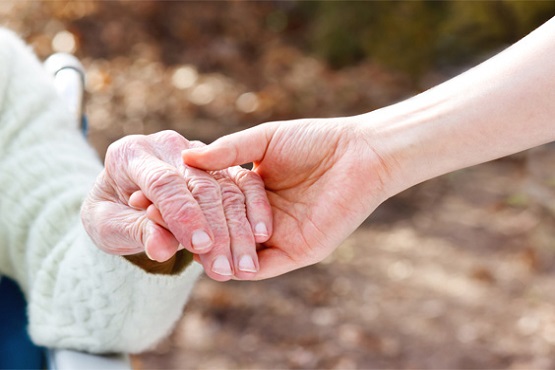 Below are the stories of some of the seniors who have benefited from our services. Names have been changed to protect client confidentiality.
Handling Grief, Loss & Loneliness
"Joseph," 90, was struggling with grief and loss issues after the death of his wife. The couple had been married for over 60 years. Counseling provided him with an opportunity to talk about his loss, and gradually to begin healing. In addition to the counseling, the New Day Senior Services Program also matched this gentleman with a Friendly Visitor to relieve his isolation and increase socialization.
Managing Depression, Loss, Health Issues, and Affordable Housing
"Mary," 78, was grieving the death of her daughter who had lived with her. As the result of her daughter's death, this senior also had to give up her home because she could no longer afford to live there. At the time she gave up her residence, she also gave up driving. These multiple losses were very significant, and this senior struggled with depression and grief. The counselor assisted her in coping with her loss issues, and helped her find affordable senior housing. Counseling continued through the entire process of moving and adjusting to the new living environment. When this woman was diagnosed with late-stage cancer, she continued to benefit from counseling as she faced end-of-life issues.
Anxiety Related to Health Concerns & Money Management
"Ada," 82, was referred by her doctor because of her severe anxiety and significant health issues that confined her to her home. Counseling focused on helping her learn to cope with her anxiety and practice calming interventions. This senior also benefited from help with money management services provided by the counselor to ensure all monthly bills were paid on time. Counseling interventions made a significant difference in supporting this senior to continue to live independently in her own home.
Dealing with Trauma
"John," while in his seventies, was a victim of a brutal assault during a home invasion and suffered severe panic attacks. He could barely sleep or leave his home. Our in-home counselor empowered him to address his fears and within six months, he was able to control his panic attacks and return to a normal and productive life.
Coping with Feelings of Isolation & Loneliness
Friendly Visitor volunteers have provided respite to caregivers, transportation to doctor appointments and shopping, companionship for many seniors who have no family or friends in the area.