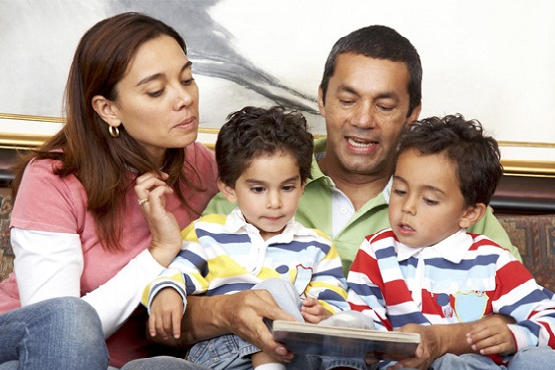 Welcome to the CYFS Foster Parent Resources Connection.
This page is exclusively for CYFS foster parents. It offers quick links to resources developed with foster parents in mind. Visit this site often, as we update it frequently with copies of the latest Foster Care Connections Newsletter and other resources designed just for you.
Let Your Voice Be Heard!
Your thoughts and experiences as a foster parent in the State of Illinois are very important. From time to time we have opportunities for foster parents to advocate for themselves and for the children in the care of the State of Illinois. Go to Let Your Voice Be Heard and learn about upcoming legislation that could impact youth in care and those that provide for them.
CYFS wants your feedback and input too!
The Center for Youth & Family Solutions wants your feedback about our programs and services to ensure we are meeting the needs of our clients. We now have a way for you to give us your feedback through an online survey. Follow the directions below as we would love to hear from you!
Please note that:
Your participation is voluntary. You do not have to participate in this survey.
Your responses are anonymous and confidential.
Your answers will not affect your ability to access services at CYFS.
If you would like to contact a Program Director with questions, you can reach out to Mary Kay Collins at (815) 223-4007 or at mcollins@cyfsolutions.org.
If you have a success story you would like to share, please contact our Communications Director, Celeste Matheson, at (309) 323-6619 or at cmatheson@cyfsolutions.org.
Please go to the following link to answer a few questions about the services we have provided to you.
Click here to take the survey. It only takes about 5-7 minutes of your time.
Thank you for providing us with feedback so we can continue to improve our services to you and others!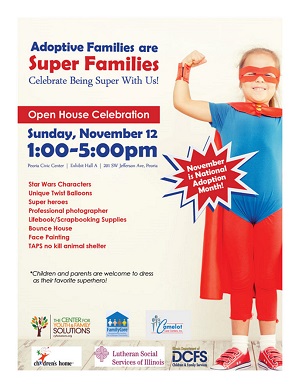 November is National Adoption Month
CYFS wants to make sure all of our foster families who become adoptive families remember how SUPER they are to their kids! Join us November 12th at the Peoria Civic Center to celebrate SUPER FAMILIES! Free and filled with fun family activity that celebrates adoption.
Understanding Childhood Trauma
What is childhood trauma? To help us understand childhood trauma, we use the 3 "Es."
Childhood trauma is the Experience of an Event by a child that is emotionally painful or distressful, which often results in mental and physical Effects.
The experience of the event is scary or threatening to the child. The effect may be life-altering and long-lasting.
Click here to learn more about trauma-informed foster parenting.
CYFS Foster parents take advantage of FosterParentCollege.com
CYFS is very excited to be an affiliate of FosterParentCollege.com. Visit their website to see about available classes and resources that help foster parents. For more information, visit the FPC website or contact your licensing worker.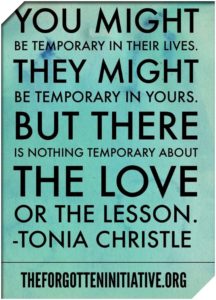 Important CYFS Links
CALLING ALL FOSTER PARENTS! WIN$50.00
Remember any current foster parent who helps us find a new foster home will be eligible for a thank you in the form of a $50.00 gift card. For more information, contact your licensing worker.
What does the new Normalcy Parenting and Reasonable and Prudent Parent Policy mean to Foster parents?
In the summer of 2017, DCFS implemented the Normalcy Parenting and Reasonable and Prudent Parent Standard. Effective in June of 2017, ALL caregivers for all children/youth in out-of-home placements licensed by the Department should use Normalcy Parenting and the Reasonable and Prudent Parent Standard for decision making regarding the children/youth's participation in the following:
* extracurricular activities
*enrichment opportunities
*social activities
*cultural activities, religious and other significant activities.
Normalcy parenting empowers caregivers to make these decisions without seeking approval or consent from the Permanency Worker or other child welfare staff. The caregiver must still seek consent in other areas where specific State or federal laws limit consent authorization. Some examples where Normalcy Parenting does not apply include to consent to medical and dental care, and disclosure of mental health information. For more information on what you can and cannot approve, contact your licensing worker.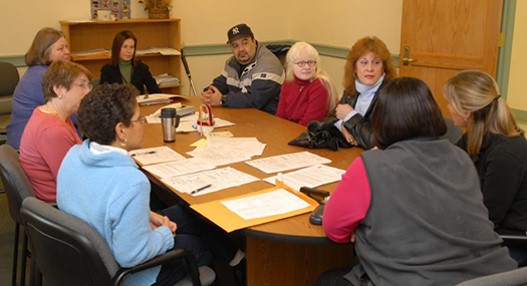 CYFS Foster Caregiver Advisory Boards Seeking New Members!
CYFS appreciates our foster parents and all of the work they do as part of our professional team. Sharing your experience can be hugely helpful to other foster parents. If you have a few extra hours and want to help strengthen your local foster parent network, it is not too late to join your local CYFS Foster Caregiver Advisory Boards (FCAB). The FCABs meet quarterly and provide a way for you to enrich the fostering experience for caregivers and children alike. To learn more, contact your licensing worker.
INFORMATION YOU CAN USE
Foster Homes are Smoke Free Zones!
Keeping children healthy and safe is at the heart of the care we all provide for children in foster care. Smoke and second hand smoke can have negative long lasting effects on a child's health. To learn more, click here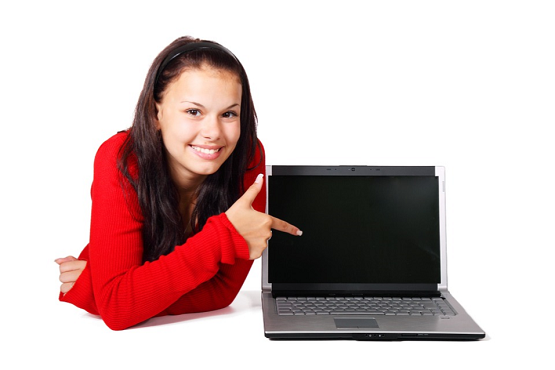 Here are some more helpful resources:
The Department of Children & Family Services website can be useful to those currently going through PRIDE, as well as those looking for information on medical providers for foster children
Fingerprinting Sites and Schedules
National Foster Parent Association
State of Illinois Foster Parent Handbook
Emergency Procedures for Foster Parents
If your foster child takes medication, use the Medication Administration Log to track medication usage. Keep the log current and make sure your child's caseworker reviews the log at the home visit.
Foster parents are responsible for keeping a log of any 'extreme' or 'unusual' behaviors/incidents their foster child has while in their home. Use the Behavior Log to keep track of the child's behavior and share this with the child's worker.
PLEASE NOTE the log does not take the place of contacting the worker/supervisor within one business day of any type of unusual incident.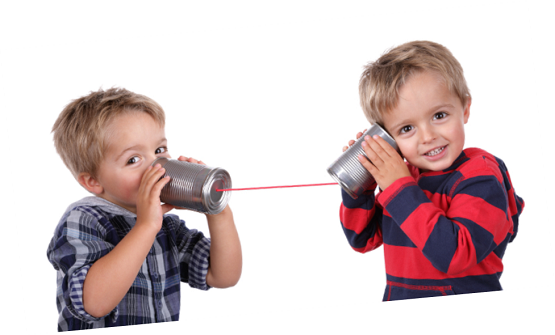 Come join our CYFS Foster Parent Town Call.
Because many of our foster parents face barriers when it comes to attending support groups or trainings, CYFS created the CYFS Foster Parent Town Call. Our Foster Parent Town Call is similar to the old fashion town hall meetings where people get together to discuss things important to the community. With the town calls, however, you do not have to leave the comfort of your home.
Just pick up the phone to join! Town calls are held quarterly with two time options: one during the day and one in the evening. So far this year, the Town Calls program has helped more than 15 foster parents. Topics discussed include: CYFS advocacy efforts with State lawmakers; updates in DCFS and CYFS policies; trauma informed foster parenting; the foster parent law and implementation plan, and general foster parenting experiences. Our next Town Call will be in January. Watch the website or contact your worker for more information on the CYFS Town Calls.
Sex Offender Registries: An Ounce of Prevention…
The Center for Youth and Family Solutions Licensing Department wants to make sure all foster parents are aware of any risk presented by sex offenders living near your home. Using your address, the following links will help you design a protection plan for the kids that live in your home: http://www.isp.state.il.us/sor/sor.cfm or http://www.nsopw.gov or http://www.familywatchdog.us/Default.asp
While maintaining your Foster Home License, you are encouraged to monitor this risk. If you do not have access to a computer, contact the appropriate licensing worker who can access the information for them. Remember, together we will find solutions to keep our children safe!
Something To Think About
The following article was given to our licensing staff. The article is from the internet and was written by a foster and adoptive mother.
What if We'd Said No? by Mie
We started out, like many couples, looking into foster care after severe (secondary) infertility. Our dreams of having a large family had been crushed by the heavy weight infertility can bring. We wanted more children. We wanted our son to have siblings. We had very self-centered motives.
So we looked into all avenues of adoption. We quickly ruled out international. We considered domestic infant adoption, though the cost was prohibitive or at least made us consider doing IVF first. We explored foster-to-adopt programs through our state and, though the financial impact was substantially less, we struggled with how the revolving door of foster care would impact our family. Eventually, after talking with various friends who'd pursued adoption, primarily through foster care, we decided to become a licensed foster/adopt home through the state – willing to take legal risk placements, but only "once or twice" before we turned to straight adoption. Our lives and hearts have been changed.
Our foster care license was approved two years ago (today!). It took 19 more days before we were notified, and 7 more before a sweet boy and girl came through our door. I remember I'd chosen to stay home from work for a day to adjust and find daycare, doctors, etc. I remember sitting there at dinner that night with an empty plate, having not made enough dinner for 5, as I was used to cooking for 3, thinking about how there was no way I could go back to work. I was in love with these children – all of them. It was apparent that caring for these children, whether I birthed them or not, was a great calling and wonderful blessing.
I did go back to work, but arranged to work from home so I could transport the kids to visits. It wasn't long before I met my first "birth family" – mom, dad, grandparents, and more. I was able to calm their fears and encourage them. I was able to tell them that their children were safe and loved in our home. I was able to see how much they loved their children, but were struggling with certain demons. By the end of that visit, I knew we'd not only been called to care for children who needed a home, short- or long-term but also to minister to families who were struggling and needed help. By the end of that visit, the birth parents chose to keep their children with us instead of moving them to relatives. What an honor!
Those kiddos left after 8 weeks to move in with their grandparents, and later moved into a different adoptive home. We, too, have moved on. In the past 2 years, we have fostered 10 children and were privileged to adopt our beautiful daughter. We have had a wide variety of kids. And many, many memories. We have seen children reunified successfully, and parents who lost custody. We have seen relatives step in to help, and some show tough love. We have seen heartache and misery, but also great joy and celebration.
One of the most popular things foster parents hear from those who have not walked in our shoes is something along the lines of, "I couldn't do that. It would be too hard to love them and let them go." Having once been in those shoes, having said those same words, I now stand here with a radically different worldview, knowing without a shadow of a doubt, that, though it may be hard, it is well worth every sleepless night, and every tear I shed. We love children and families who need extra love and support. We help mentor others who think they might want to foster or adopt. We are a real-life example of a normal family,  doing something the world sees as extraordinary.
Sometimes, we step back and ask ourselves, "What if we too had said no?"