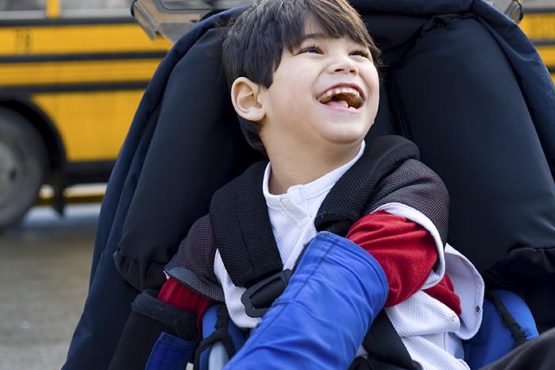 One of our most important services is Medically Complex Foster Care. We serve children ranging from newborns to teenagers who in addition to being victims of traumatic child abuse or neglect, are also diagnosed with serious medical conditions that require intensive medical assistance and specific equipment such as wheelchair ramps, specialized car seats that can be reclined in forward-facing position, and medical strollers, just to name a few.
Our Care&Share initiative  helps purchase much needed medical equipment more efficiently so that our foster families have immediate access to supplies they need so the children in their care can thrive
Take for instance one of our youth in care- who is a one-year-old boy who has severe brain injuries due to the lack of oxygen.  He is not able to hold his little head up and needs to sit upright for feedings and could benefit from a specialized tumble seat. 
We also were able to purchase a G-Tube backpack for Jordan.  This now allows her to be more mobile, have play dates, and be social- all things that will help her heal and thrive!   
On Giving Tuesday, (December 3rd) we have a goal to raise $7,000 for our Care and Share program!  This will allow us to continue purchasing much needed medical equipment so that all of our Medically Complex Foster Care kids have the right equipment now to heal, cope and thrive!  Please remember CYFS and our Care & Share program on Giving Tuesday! Our challenge is to ask every single person we engage to donate at least $10 to this program. This would allow us to purchase the equipment that many of our youth in care desperately needs today!
To donate directly to this program on Giving Tuesday, click here.
Are you in the medical industry and have the ability to get medical equipment?  Contact our Program Coordinator, Tiffany Beschorner at tbeschorner@cyfsolutions.org today!