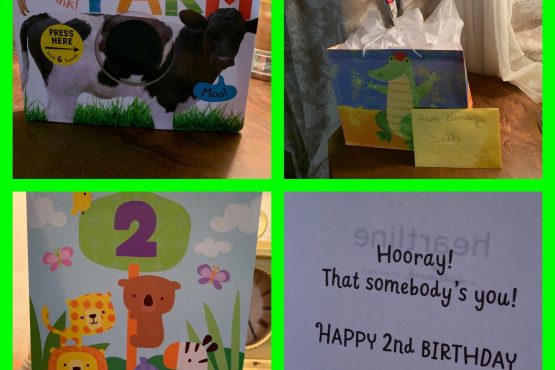 Help Us Procure Items for Foster Kids' Birthday Bash
In order to help our kids in foster care have some "sunshine" on their birthdays, we are collecting items that we can add to our social distancing approved Birthday Bashes. Consider donating any of the following items to the closest CYFS location to you! Click here for our locations.
Sidewalk chalk
Balloons
Streamers
Yard sign materials for birthdays and graduation
Board games
Puzzles
Bubbles
Kites
Movies or RedBox gift certificates
Markers, coloring books, other art supplies
Friendship bracelet kit, slime making supplies, other craft activities
Books
Stuffed animals
Hoola hoops, basketballs, baseballs, soccer balls, other outdoor sports equipment
Jewelry making kits
Gift cards for amazon ( older kids birthday or graduation)
Movie night gift baskets with movie cards, popcorn, treats, and a pizza gift card
Local ice cream shop gift certificates
Local pizza gift certificates
Dollar tree gift cards
Flower shop gift cards to buy flowers for older kids' birthday or graduations
Tea party items
Action Figures and superheroes items
Nail polish and home mani/pedi sets
Balls to play catch with
Gift cards to local bakeries so we could get cookies or cupcakes for birthday treats
Other Items Needed!
Diapers, Baby Wipes and Formula
Rubber Gloves
Hand sanitizers
Disinfecting wipes
Volunteers at The Center for Youth and Family Solutions make a difference every day in the lives of children, seniors, and families. Our volunteers have a true spirit of generosity and bring hope to those in need. Whether teaching a child to read or visiting a lonely senior, our volunteers are an essential part of the work we do. Volunteering is a way to share your gifts, gain experience, meet new friends, and give back to your community.
COVID-19 Alert:  Until the COVID-19 Crisis safely resolved, direct contact with clients or with the public will not be possible.  We do however, have other needs (pick up food baskets at food banks, pickup other needed supplies for families, make donations of books or magazines for kids and seniors.  If interested in any type of volunteer opportunities like these, please complete the Volunteer Interest Form below.
For more information, contact, Sue Hirschman, Volunteer Coordinator at shirschman@cyfsolutions.org.
Thank you for submitting your request.