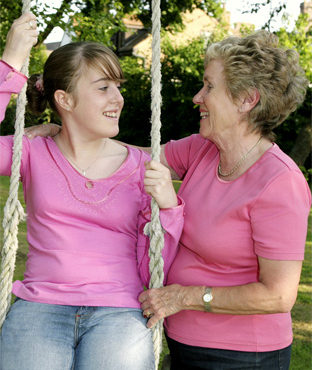 * If you are thinking about becoming a foster parent, there are a few things you need to know: *
In Illinois, there are regulations which govern the foster parent experience. You will need to meet the State of Illinois requirements to become a licensed foster parent.
CYFS believes the best way to support our foster parents is to make sure they are trained and prepared. As a CYFS foster parent, you will be required to participate in initial and ongoing trainings. These ongoing trainings are scheduled to be convenient for foster parents and will also give you the required hours you need to maintain your foster license.
Being a foster parent is not without its challenges. However, you will find you always have our trained foster care staff supporting you as you care for the children placed in your care.
To obtain a Foster Care License in Illinois, you must:
Be either a single person or two persons in a marriage or civil union with each other. Each foster parent shall be willing and able to assume appropriate responsibilities for the child or children received for care.
Be a stable, responsible, mature individual, at least 21 years of age
Be able to pass the required CANTS/criminal background check
Demonstrate the capability to care for a child. This includes:

evaluation of the caregivers' health, strength and mobility
the number, age, characteristics and needs of the children currently under the care of the foster parents.
the characteristics, limitations and responsibilities of the caregivers

Be free from active alcohol or substance dependency
Have all members of the household age 13 and older pass the required background checks
Provide the names and addresses of at least three persons who are not related to you as a reference
Respect and support a child's ties to his or her biological family and cooperate with the agency and the service plan for the child and his/her family
Have sufficient financial resources to provide basic necessities for themselves and their own children
Complete Foster PRIDE Training or an equivalent pre-licensure foster parent training that has been approved by the Department of Children and Family Services