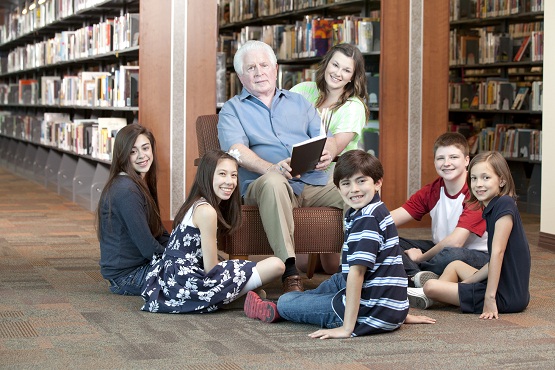 Become a Volunteer
The Retired and Senior Volunteer Program (RSVP) was established in 1971 by Senior Corps, part of the Corporation for National & Community Service. Each RSVP location is a separate, non-profit organization, benefiting from the nationwide effort to inspire older adults to volunteer and give back to their own communities.
RSVP will recruit volunteers to assist existing, nonprofit organizations ranging from area schools and after-school programs, to parks and recreational areas, to hospitals and clinics, to food delivery and food pantry sites, to agencies providing services to in-home seniors, and to any number of other organizations that are faced with shrinking federal and state resources that help carry out their missions.
One of the most important attributes RSVP recognizes and relies on is the innate and undeniable quality that those individuals with life experience have and can continue to contribute to and thrive in helping others. By providing their time and expertise to local agencies, they support the efforts of many organizations that work to better the lives of others. In a time where everything is immediate, and knowledge is gold, having individuals helping organizations who have lived through history, have real-life experiences, and have the patience and understanding that comes from living a productive life make them an invaluable asset.
Further, according to research, volunteers live longer, due to a culmination of benefits discussed in to the guide, How to Volunteer as a Senior sponsored by the National Council on Aging Care.  To read their guide, click here.
RSVP STATIONS: We are proud to be working with 23 Stations. Please browse the list for an organization you might be interested in volunteering for. If you have a specific organization that you'd like to be matched with, please indicate that on your application.
American Red Cross Blood Services Division
B'Nai B'rith
Camp Big Sky
CASA of Peoria County
Crittenton Centers
Family House
Habitat for Humanity
Heart of Illinois Harvest
Hopedale Medical Complex
In Touch Home Care Services/Lutheran Social Services
Junior Achievement of Central Illinois
MDA
OSF Community Hospice
Peoria County Adult Literacy/Upward
Peoria Friendship House
Peoria Humane Society
Peoria Play House Children's Museum
South Side Office of Concern
TAPS
Trails for Illinois
Unity Point Proctor–Methodist Hospital & Proctor Hospital
Wheels of Time Museum
NEED VOLUNTEERS? Sign up to become an